Importing Avaturn avatar into Blender
Blender has very good support for GLTF 2.0 so importing Avaturn Avatars is very easy.
Text version:
1. Click import GLB​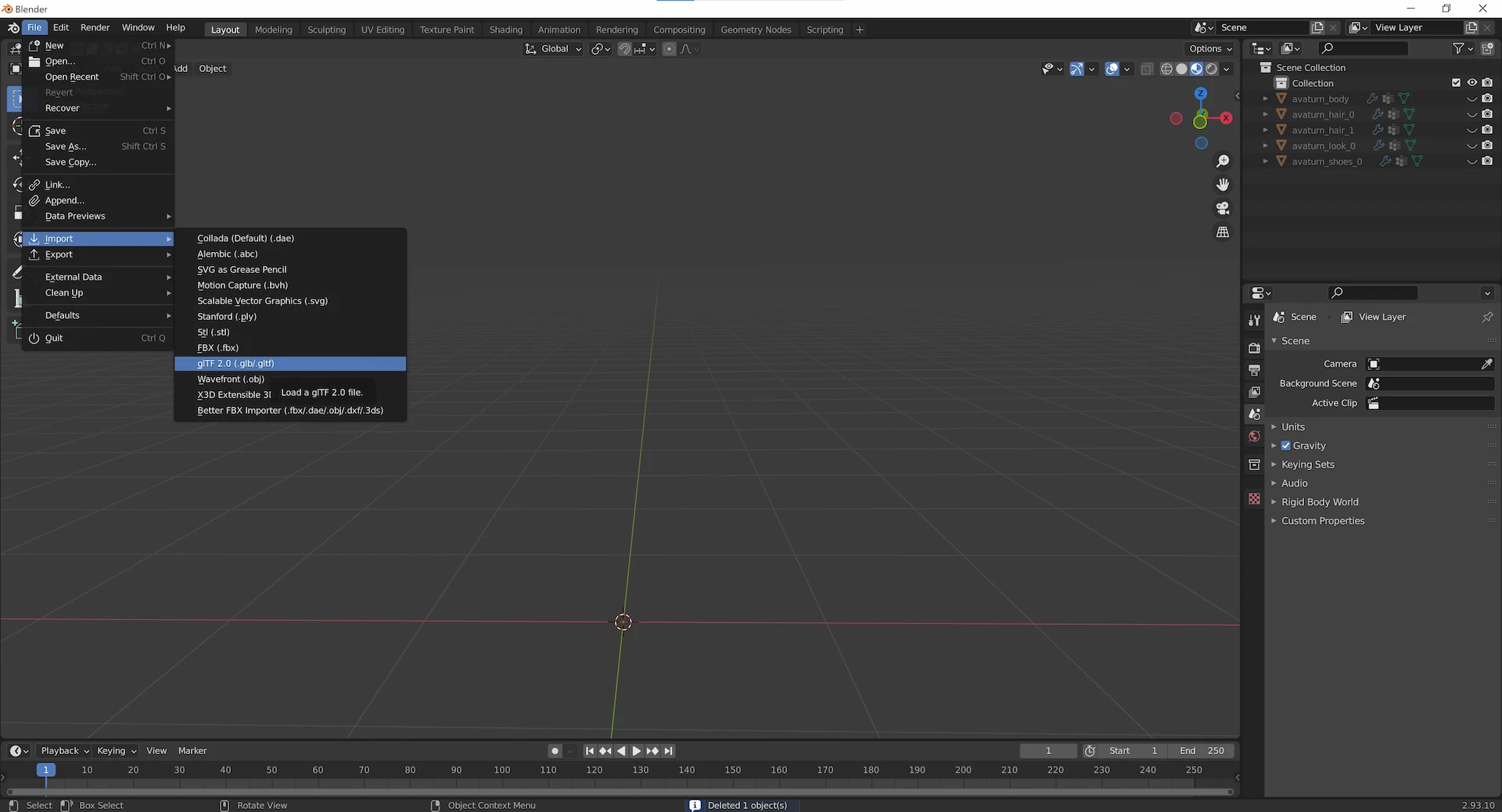 2. Set Bone dir to "Blender" and click Import​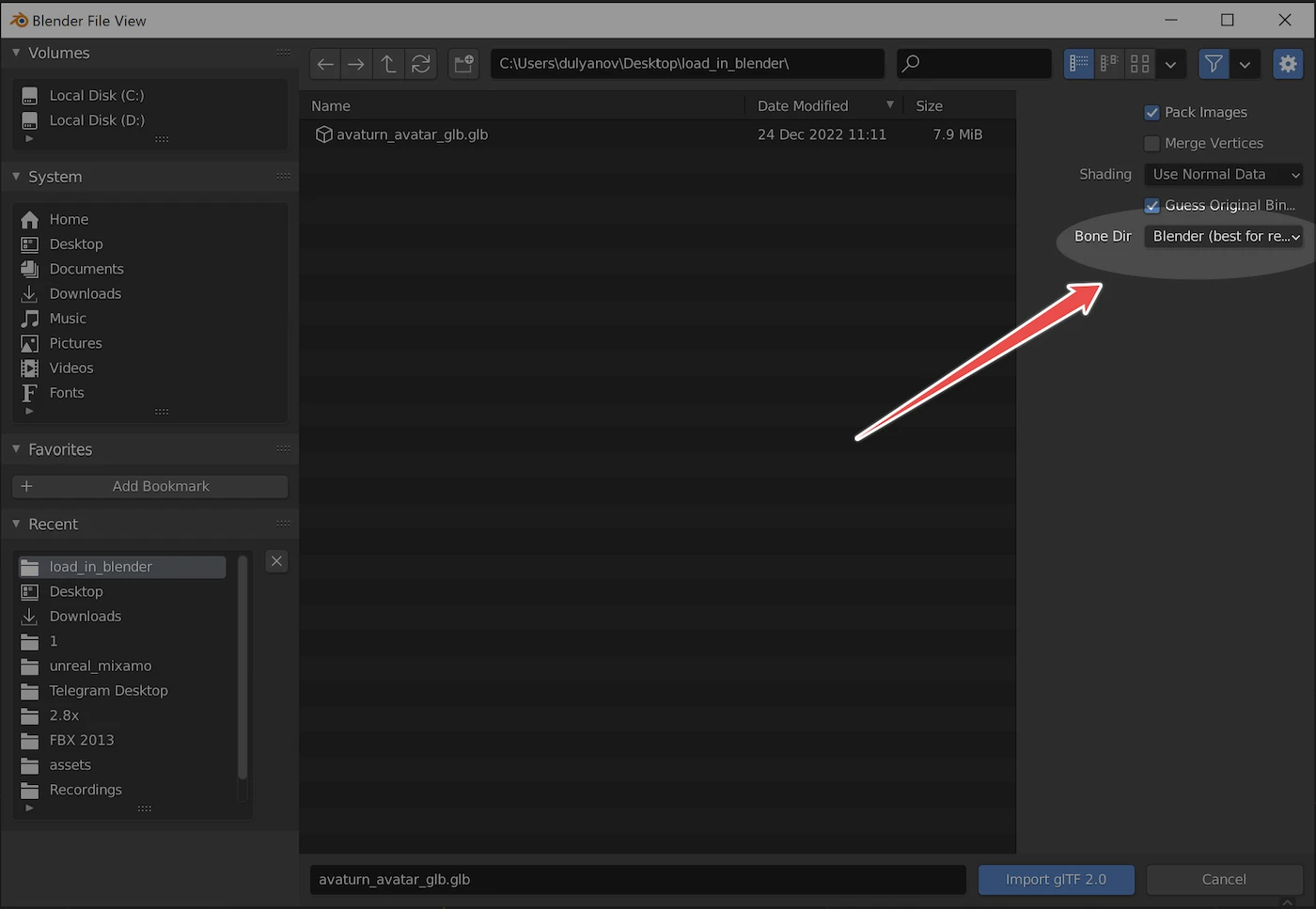 3. Done! Your avatar is imported now.​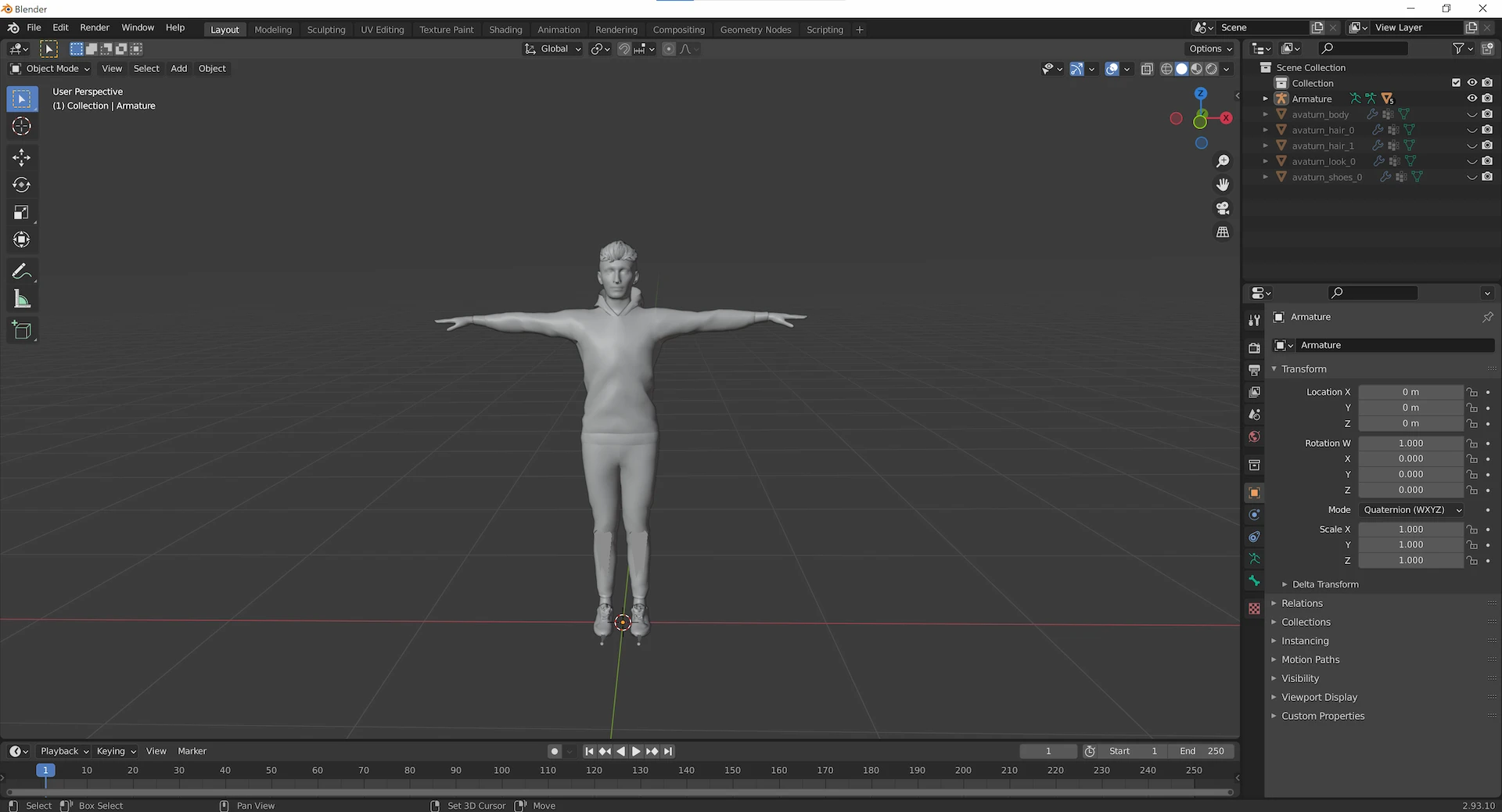 tip
If you see gray avatar and don't know if there are any textures -- try clicking this button.